VH-PXC Piper PA-28-140 Cherokee (c/n 28-23023)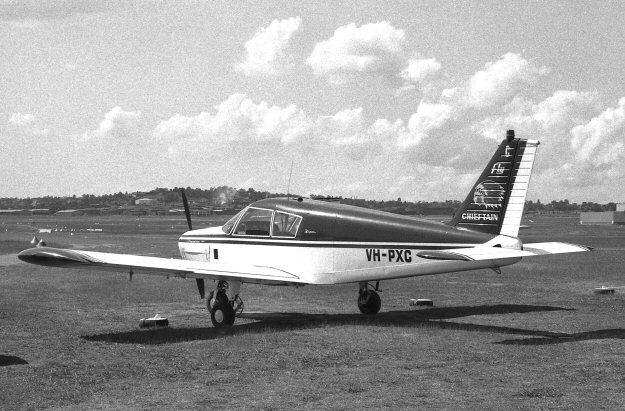 This Cherokee was operated by Chieftain Flying School at Bankstown when Greg Banfield took
the above shot in September 1975. It later went on to become one of Air Training (Pty) Ltd's fleet.
First registered in December 1967, this Cherokee is still at Bankstown, although now privately owned.