VH-PXA Aero 45 Series II (Super Aero) (c/n 02-003)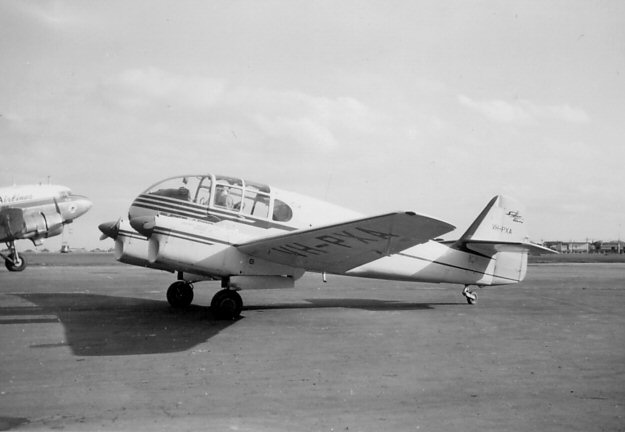 The Super Aero 45 and Aero 145 were developments of the earlier Aero 45, the prototype
of which first flew in 1947. Although some 700 of these Czechoslovakian light twin engine
4/5 seaters was built, only a few made it to Australia. VH-PXA was the first and is seen
above in a Richard Maclean photograph at Essendon in 1959. The shot below was taken
by Geoff Goodall at Adelaide Airport in 1956 when he was but ten years old with his Box
Brownie. Actually, it's pretty good (I have a lot worse images of some subjects out here in
the collection). -PXA was imported by Phoenix Aviation and registered in September 1956
as VH-PXA after originally requesting VH-PAC for their newly assembled Aero. That same
month -PXA was trucked to the Adelaide showgrounds for display during the week of the
Royal Adelaide Agricultural Show. Some years later, after various owners and after a major
crash in WA and rebuild at Essendon, -PXA was acquired by Commodore Aviation of Port
Lincoln SA and re-registered VH-WWH. This company also operated the later Aero 145
VH-WWC.