VH-PWI Piper PA-32-300 Cherokee Six (c/n 32-40269)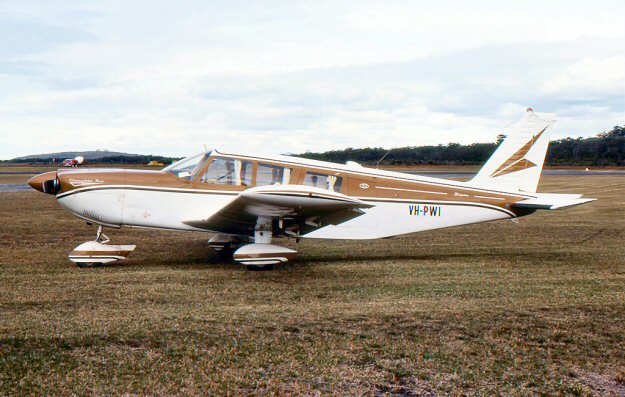 Here's a nice Cherokee Six at Coffs Harbour in May 1976. Photo by David Carter. VH-PWI
was registered new in September 1967. At the time of David's nice shot above it was owned by
Matthew Transport of Bendigo, a major road haulage company. . It was still registered in January
2017 and owned by Wollongong accountant David Neaves who acquired it in 2012.