VH-PVR Cessna 172B Skylane (c/n 47755)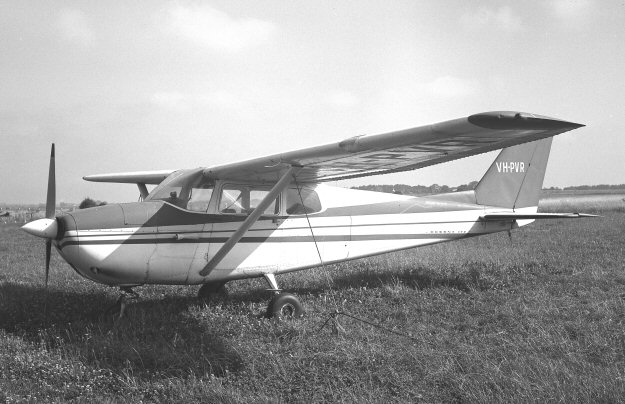 This was the former Royal Vic's VH-RVR, simply re-registered when sold by the club by the
expediency of removing the leg of the 'R". It had originally been imported ex N6855X and
was first registered in Australia on 24 November 1960 to the Royal Vic Aero Club. They
owned it until September 1966 when it was traded to Pipeair at Moorabbin on a new Cherokee
140 VH-RVO. The 172B was subsequently repainted as VH-PVR on 9th September for
resale. It is still current and flies today out of Orange, NSW.