VH-PUQ Grumman G-164 Ag Cat (c/n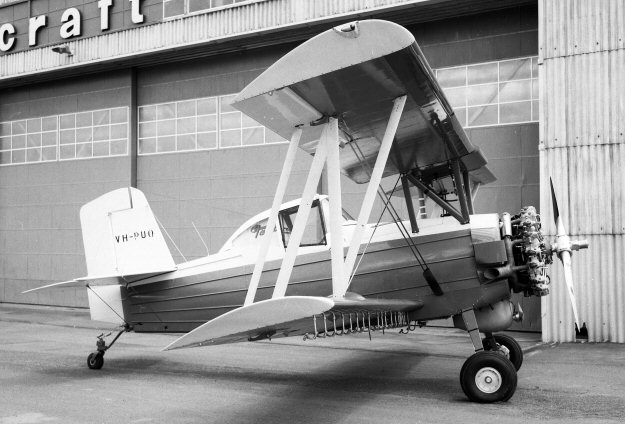 I will enlarge the rego from the original of this Greg Banfield photo. The 'P' is partially obscured
by a tail guide wire whilst the 'Q' is almost cast in what I would call 'wine barrel stencil'. Greg saw
it new at Bankstown on 16 November 1966. It was sold in Queensland and crashed on landing
at Archerfield on 10 July 1971. The aircraft had taken off from an agricultural strip and bounced
onto a rocky surface in so doing, cracking the landing gear. After completing his fertilizer spread-
ing run the pilot elected to land at Archerfield with the damaged undercarriage which then collapsed
sending the machine up on its nose. Whether this accident resulted in its demise from the register
I am not sure. .