VH-PUM Cessna 150B (c/n 15059362)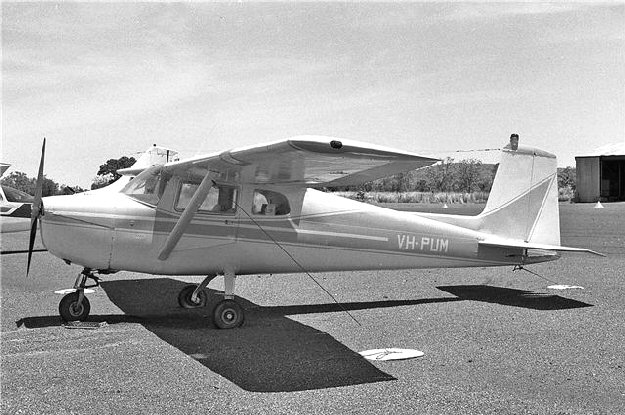 First imported (ex N7262X) in November 1961 as VH-DDX for the Darling Downs Aero Club,
at Toowoomba, Qld., this 150B was re-registered VH-PUM in April 1966 when sold. Geoff
Goodall saw it (above) at Kununurra, WA in Jan 1979 while with a local private owner. It
sustained major damage at Jandakot, Perth in May 2009 when it was blown over on the airport
by high winds, but whether it was written off or not I am not sure.