VH-PUK Auster J/2 Arrow (Mod) (c/n 2351)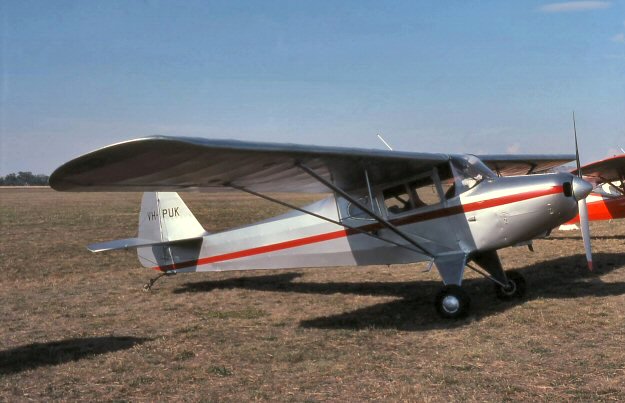 This was the former RQAC's VH-BNP (and VH-RQK). It was fitted with 108 hp Lycoming
0-235-C1 in the 1970s and is seen in that configuration in this nice Mike Madden 35mm slide
shot in April 1982 (furnished by Ian O'Neill). This machine is still on the current register.