VH-PUI de Havilland D.H.82A Tiger Moth (c/n DHA1084)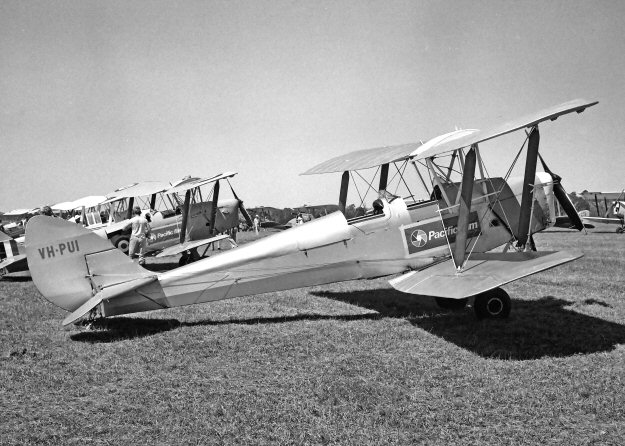 This was the former Darling Downs Aero Club's VH-DDQ and A17-753 before that. It was first
civilianized in June 1957. In June 1965 it was sold by the club to D. R. Walters (possibly a club
member?) t/a Toowoomba Brake and Clutch Repair. At that time the club applied to DCA to

have the Tiger re-registered to free up their DD block and Queensland Region at the time had been
assigned the VH-PU block and hence it became -PUI. Greg Banfield's photo above was taken


at an air show at Camden, NSW in October of 1978 where virtually all of the Tigers present
had 'Pacific Film' advertisements scotch taped to their fuselages. It is still current and gives joy
rides from Bathurst, NSW airport regularly, where Ian McDonell saw it in action (below) in July
2013.