VH-PUF Auster 5 (c/n 1435)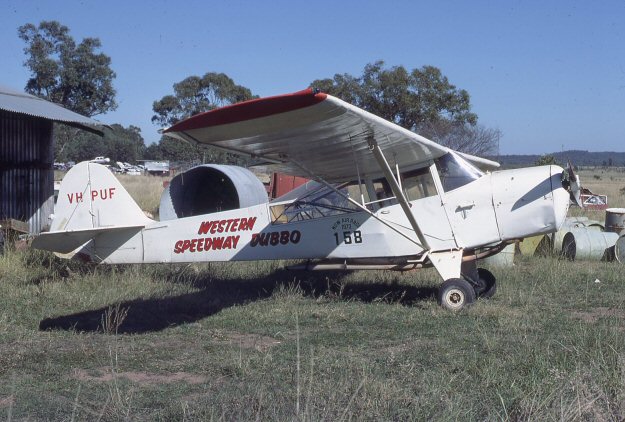 This was the former RAF Auster AOP Mk V TJ372. It was civilianized as G-AJVN in 1946
and exported to New Zealand in 1950 as ZK-AVX. It was sold in Australia as VH-BOX in
1954. Following a crash in 1960 it was restored as VH-PUF. Geoff Goodall took this shot
"The Retreat" farm, in Minore near Dubbo NSW in April 1978. Perhaps the speedway used
it as the Pace Car? By the looks of it, the stock cars were probably considerably faster! Bob
Livingstone took the shot below somewhat later in Dalby. A rather ghastly paint job, frankly.
Fate of VH-PUF unknown.