VH-PTO Piper PA-23-250 Aztec B (c/n 27-2339)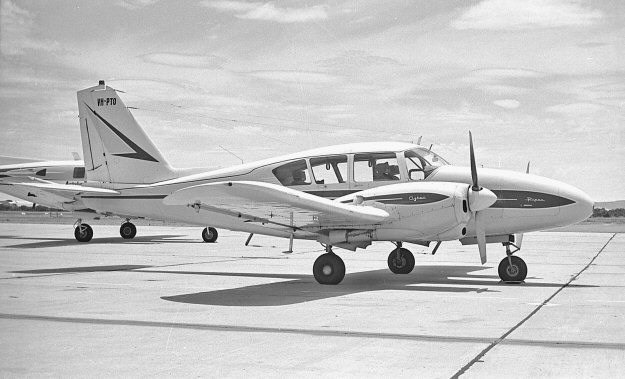 Formerly N5290Y, this Aztec was imported in June 1963 as VH-DJA for Apel & Co of Eidsvold,
Qld. In December 1965 it was purchased by Murchison Air Charter of Perth and became VH-RTO
after the initials of Murchison's founder Robert T. Oliver. Traded to Perth Piper agents Westavion
Pty Ltd in November 1967, it vacated Murchison's preferred VH-RT rego series and, with a deft
stroke of the paint brush became VH-PTO. Merv Prime's photo (above) was taken at Perth Air-
port early in 1968. The Aztec was sold to Indonesian Air Transport in September of that year
becoming PK-TPB.