VH-PSM Auster J/5G Cirrus Autocar (c/n 3079)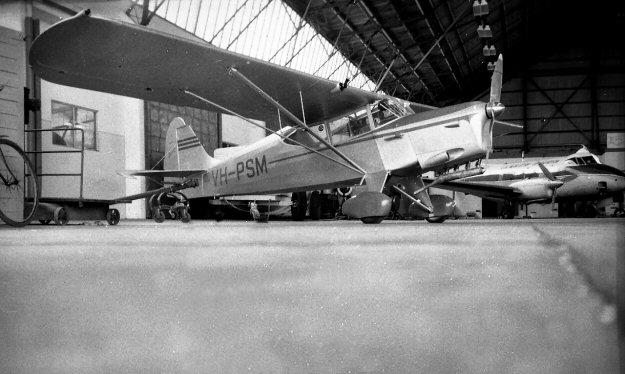 This Auster had been leased by Guinea Airways in 1955. However, I suspect it was no longer in
their employ when Geoff Goodall took this hangar shot at Adelaide's Parafield Airport in 1962.
The spats were recent addition at that time. It is seen below, at an earlier time at Parafield, whilst
still being operated by Guinea Airways.. It went to a private owner in NSW in 1964 and was
struck off the register (at the owner's request) in 1976. It is said to be still extant, but its current
condition and whereabouts are unknown.