VH-PSC Cessna 337 Super Skymaster (c/n 3370193)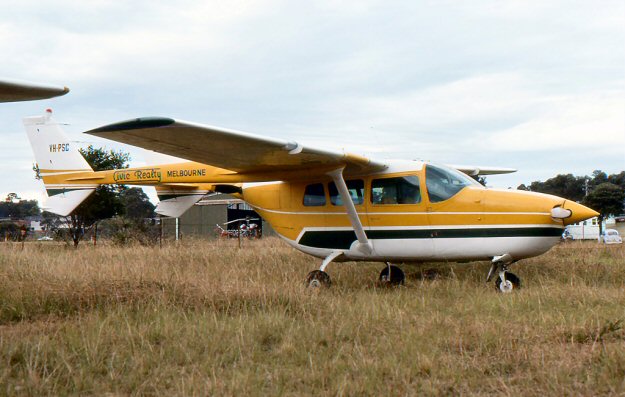 VH-PSC was first registered VH-DPY in September 1965. In June 1966 it was reregistered
–PSC, probably for Chartair of Adelaide which had several aircraft around that time in the –PS*
block. The registration -DPY was reissued to another 337 (a 'B' model) and the picture in my
collection of -DPY shows this latter machine. David Carter photographed –PSC at Bankstown
in 1976, when it was owned by Civic Realty of Melbourne From June 1986 to June 1990, the
aircraft was off the register as withdrawn from use . It was reregistered VH-WWC in April 1999.