VH-PRC Cessna 310H (c/n 310H-0043)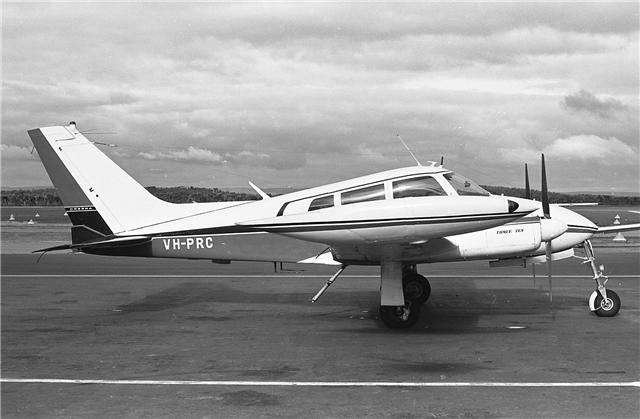 VH-PRC is seen above at Jandakot in July 1971 while owned by Hawker deHavilland Australia and
painted in a red and white scheme. This was the second Cessna 310 to use this registration with the
Peel River Land and Mineral Co of Goonoo Goonoo near Tamworth NSW. The first was a straight-
tail base model 310 purchased in 1960, which was re-registered VH-AER when traded-in in March
1963 on this 310H, ex N1043Q. Below it is seen in the by then standard yellow and white scheme
adopted by Airfast Charter of Sydney. Airfast had purchased it from Hawker deHavilland in Nov
1971. Both photos from Geoff Goodall.