VH-PQZ Cessna 172F Skyhawk (c/n 17253316)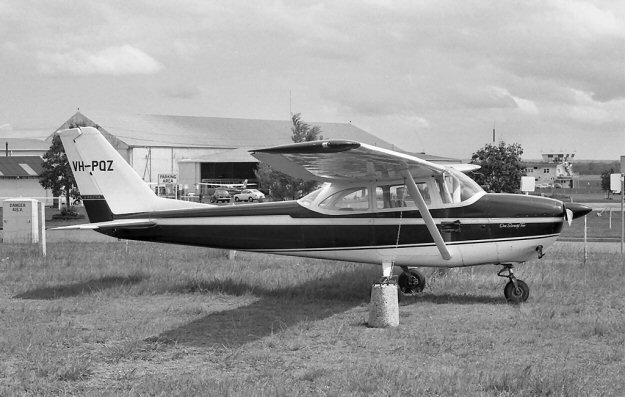 Registered in October 1965, VH-PQZ had been N5679F prior to shipment to Australia.
David Carter photographed it at Bankstown in 1969 anchored to Rex Aviation's concrete
block tie-downs. The Skyhawk was lost on the night of June 7, 1971, when darkness,
low cloud and heavy rain made the pilot lose visual contact with Parafield and he became
lost. The wreckage of –PQZ was found the next day near Elizabeth, both occupants dead.