VH-PQT Cessna U206 Super S kywagon (c/n U206-427)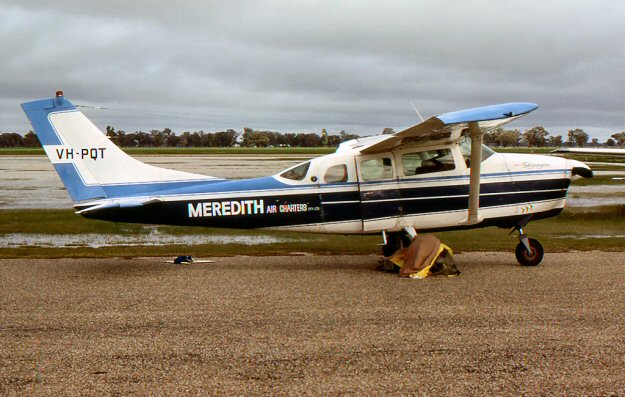 Formerly N8027Z, VH-PQT was registered in October 1965. When David Carter saw it
at a flooded Corowa airport in 1979, it was operated by Meredith Air Charters, of Meredith,
Victoria . It was at Corowa for skydiving. It was being used by skydivers at Meredith on
May 4, 1985, when it landed long and overrun the strip. –PQT was later modified for aerial
mapping and based at Archerfield with Australasian Mapping Services from 2007. Its statu
in November 2016 was unclear. It was still registered to the proprietor of Australian Mapping
Service, but the address of the owner was blank. The company does do mapping beyond
Australia and it may be that –PQT has left the country.