VH-PQR Cessna 182H Skylane (c/n 18256462)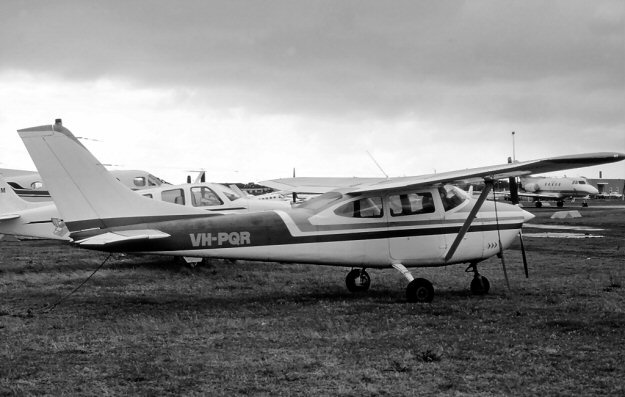 Registered in December 1965, VH-PQR had been shipped to Australia from the Cessna factory
where it was allocated the registration N8362S. The 1976 register showed it was based in
Longreach while David Carter's photo above shows it under a heavy overcast at Mascot in 1984.
The aircraft was current in December 2016 and registered to Joyce Aviation of Fiji. It was to
have become DQ-JOY on its arrival at Nausori in 2005 but the registration was not taken up and
it remained Australian registered.