VH-PQF Cessna 210E Centurion (c/n 21058710)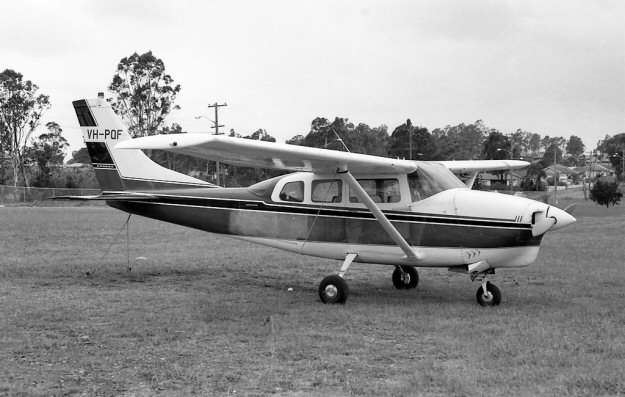 Formerly N1810F, VH-PQF was registered in September 1965. David Carter's picture
was taken at Bankstown in 1970, the name of its previous operator obliterated In the mid
1970s it was based at Leongatha, in Victoria's Gippsland. It was still based in the district
when it was removed from the register in February 2009 due to excessive corrosion.
Its owner had been killed on Christmas Day 2008 in another aircraft he owned, a Cessna
172M.