VH-PPU Piper PA-28-140 Cherokee (c/n 28-22992)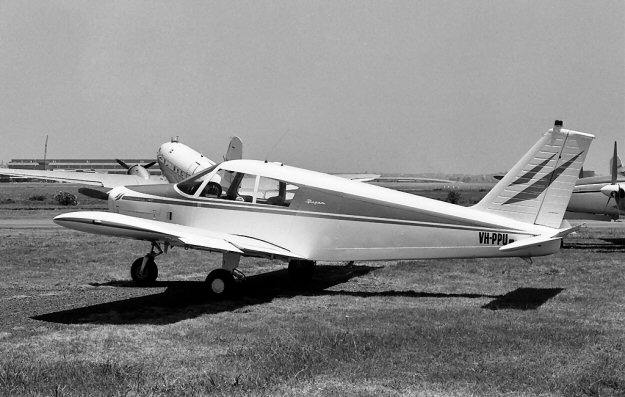 VH-PPU was registered in September 1967. David Carter's 1970 photo shows it parked
next to the control tower opposite the Ansett terminal at Mascot along with the CSIRO DC-3
VH-RRA, a Navajo and an EWA DC-3. In 1969-70 this parking area was sometimes used
by visiting light aircraft despite the inconvenience of being boxed in by active taxiways. It was
more secure than the main GA park, which was out of sight of the tower and had open gates.
–PPU eventually headed to Western Australia . It was based at Manjimup in 1976 and
involved in a landing accident at Wagin on March 17, 1989 when a student pilot lost control
and ran through the fence into a paddock. –PPU was current in November 2016 and based
at Ravensthorpe, WA.