VH-PPP Piper PA-25-235 Pawnee C (c/n 25-4187)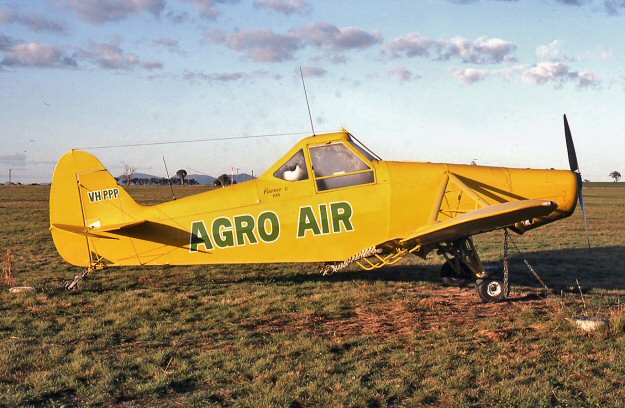 "Agro" in the U.K. means 'giving strife to somebody' (preferably with bovver boots). Clearly it
did not have that connotation in Oz........unless it was referring to the crops! VH-PPP was a
late model Pawnee C first registered on 21 July 1967 to Bathurst Pastoral Airwork, of Bathurst,
NSW after being uncrated at Bankstown. It is seen above at Toowoomba, Qld in June 1983
in the lurid scheme of Agro Air in this shot from the Roger McDonald collection. . Five months
later, on 3 November 1983 it was wrecked in a crash at Tamworth, NSW .