VH-PPO Piper PA-28-140 Cherokee (c/n 28-23002)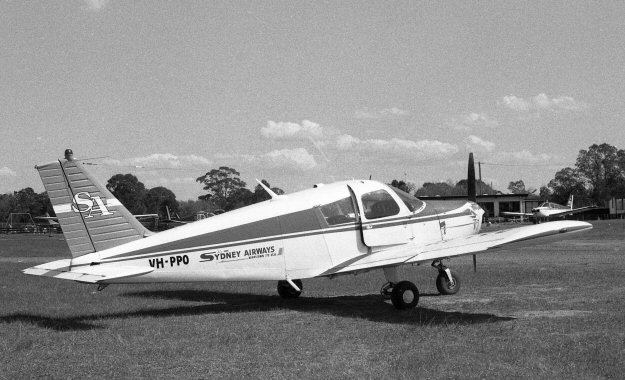 Another of Sydney Airways Cherokees at Bankstown in September 1975. This flight school was
owned by B.J.J. (Brian) Wetless although I am not sure of that outfit's years of operation. VH-PPO,
a 1968 model, is still current and registered to a private owner in Victoria. John Wheatley's shot
below was taken at Albion Park, NSW in 1970. I suspect the Cherokee immediately behind it
was VH-PPN, and that both were owned at the time by Brian Wetless.