VH-PPH Piper PA-18-150 Super Cub (c/n 18-8470)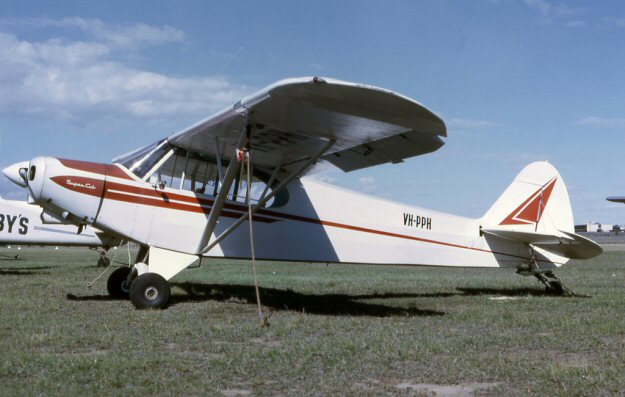 VH-PPH was registered to Piper agent Ansett General Aviation in April 1967 and delivered to
the Southern Cross Gliding Club at Camden in July 1968. The club kept it until September
1978. David Carter snapped it parked at Bankstown on October 14, 1970. After the club,
it passed through several private owners across rural NSW before being acquired by Ian
Barraclough and friends, of Sydney. They restored the aircraft and again it became a glider
tug at Lake Keepit in the NSW New England region. In 2008 –PPH swapped its 150hp
Lycoming O-320 for a 180hp Lycoming O-360 . Chris Leon was its last Australian owner.
He kept it at Mason Field, Southport, Queensland until it was sold in New Zealand as ZK-BKD
in January 2015.