VH-PPF Piper PA-32-300 Cherokee Six (c/n 32-40026)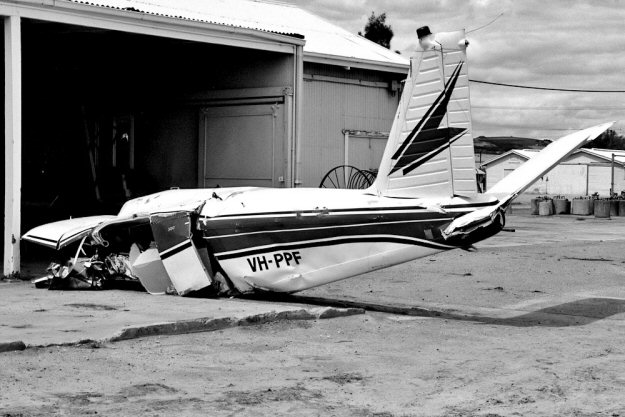 This Cherokee was first registered in November 1967. On 22 October 1985 the aircraft was
being flown from Melrose, SA to Mildura on a flight to Wagga. The pilot had stopped at Melrose
overnight to pick up a friend before continuing to Mildura and Wagga where they were to attend
an agricultural seminar. Although the weather was poor the pilot filed a VFR flight plan. The
Cherokee struck the ground between two areas of on rising terrain some 33 km west of Peter-
borough, SA, killing both occupants. Danny Tanner's shot of the wreckage is seen above at
Parafield shortly after the crash.