VH-PPC Piper PA-25-235 Pawnee B A2 (c/n 25-3930)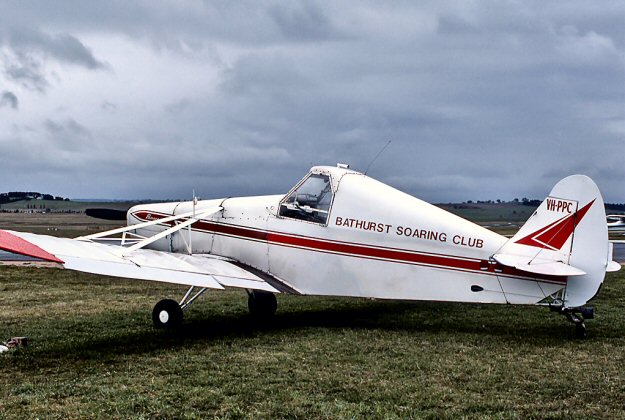 Several ag aircraft became glider tugs after their crop dusting days one done. This one, I believe is
unique in that it always was a tug and has been owned by the Bathurst Sioaring Club since 1967.
Following a crash in 1977, it was restored in 1978 as a model A2 with razor top style fuselage.
Danny Tanner saw it at home at Bathurst, NSW in March 1989. As indicated, it is still in use by
the club (as of 2016).