VH-PPB Piper PA-28-180 Cherokee (c/n 28-2832)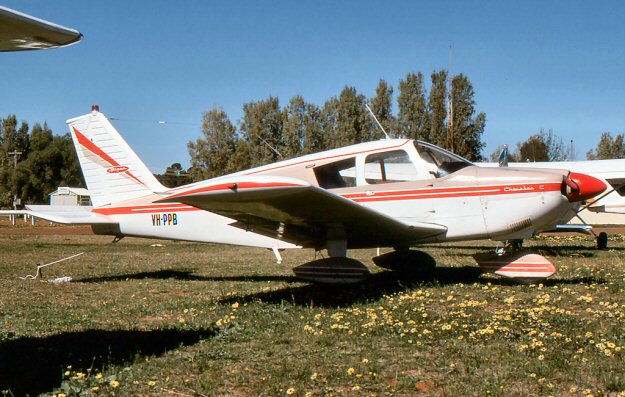 VH-PPB was registered in December 1966. The register 10 years later showed the owner as
Frecklington Aircraft Sales of Roma, Queensland, and it may its sale that brought it south in
1977 for David Carter to photograph it at Griffith. In November 2016 it was based at
Garah in the north-west of NSW.