VH-PPA Piper PA-25-235 Pawnee (c/n 25-3770)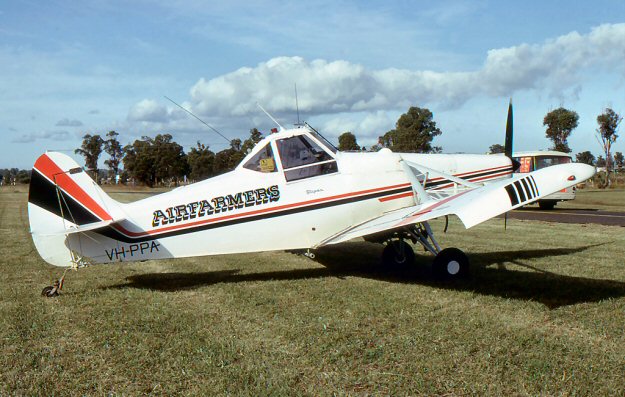 VH-PPA was registered in December 1966. It spent most working with Cliff Kearney
of Blayney Airfarmers in the NSW Central West . It was with the company in 1976,
when David Carter photographed it at Schofields in 1984 and still with it when it suffered
accidents in July 1986 and again in 2008. The 1984 accident was on July 1, 1986 at
Panuara, near Blayney, when it lost power taking off from a farm strip. The July 26, 2008
accident was near Crookwell, in the NSW Southern Highlands . Cliff Kearney passed
away in November that year but it is not known if there was a connection. –PPA was
removed from the register after the Crookwell crash.