VH-PON Piper PA-32-260 Cherokee Six (c/n 32-577)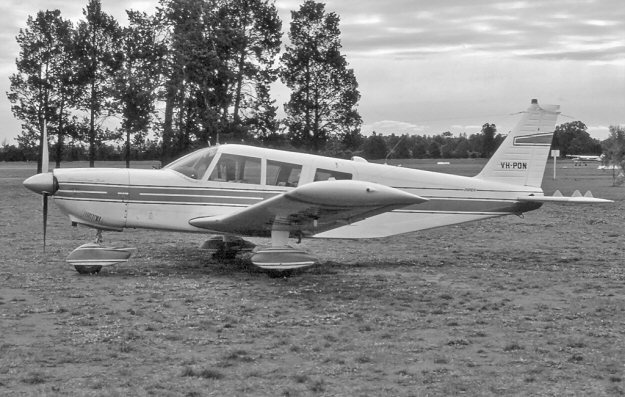 This big Piper was first registered in November 1966. David Carter's photo above shows it
at Griffith in 1978 when it was based in Melbourne . By August 29, 1981 it was being operated
out of Tyabb, on the Mornington Peninsula . It was chartered by three men from Swan Hill for
a fishing trip to the Northern Territory. After the first two pilots dropped out, a private pilot
from Melbourne with limited experience and no instrument training agreed to take them. He
attempted to fly the last leg of what was already a long day's flying, from Leigh Creek to Alice
Springs, after dark. The pilot became lost. Amid the confusion over whether he was flying
to the Alice Springs VOR or from it, he lost control. -PON broke up in flight during the
recovery attempt. All on board were killed.