VH-POJ Piper PA-28-180 Cherokee (c/n 28-2593)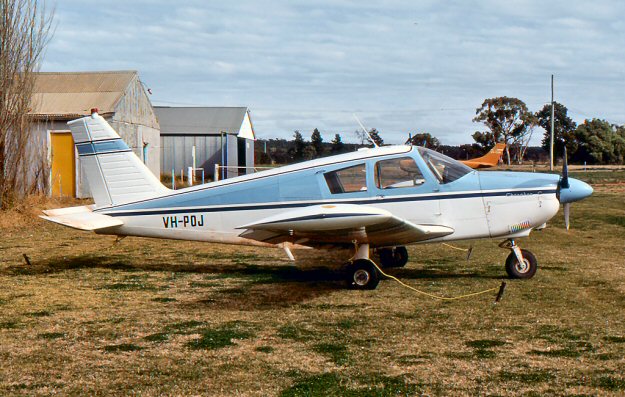 VH-POJ was registered in April 1966. Around the time David Carter photographed it at
Griffith in 1977 it was based at the northern NSW town of Wee Waa . –POJ was tragically
lost in a well-publicised crash 40 kilometres north of Horsham, Victoria, on August 15, 2011.
The then Yarrawonga-based aircraft was on an Angel Flight mission bringing a girl, who had
been in Melbourne for medical treatment, and her mother home to Nhill. The pilot lost control
after flying into IMC conditions. He and the girl were killed instantly and the mother died later
in hospital.