VH-PNL Piper PA-31-310 Navajo (c/n 31-97)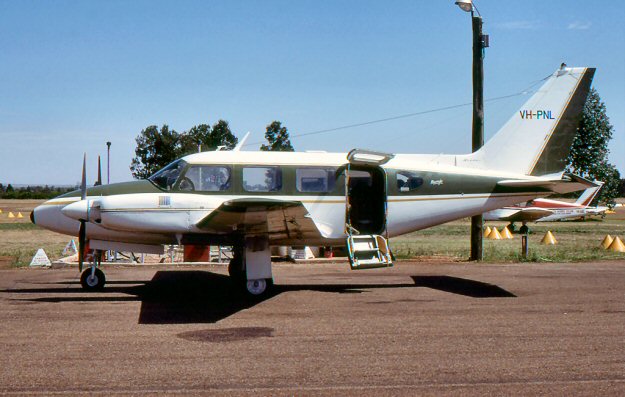 The second of two Navajos delivered to Papuan Airlines (Patair), VH-PNL arrived in February
1968 and was named "

Mount Guba

". It was withdrawn from use in November 1970. After
operating a few flights for Ansett Airlines of Papua New Guinea, which had bought Patair, the
Navajo was sold to Convere, of Adelaide in June 1971 . It was with Convere when David
Carter photographed it at Griffith in 1978. –PNL passed through several hands before ending
up in North Queensland. It belly landed at Cape Flattery on March 4, 1987 then ran off the
side of the runway while trying to take off from Watson River on March 12, 1997. It was written
off after the second accident.