VH-PNH Pilatus PC-6/B-H2 Porter (c/n 615)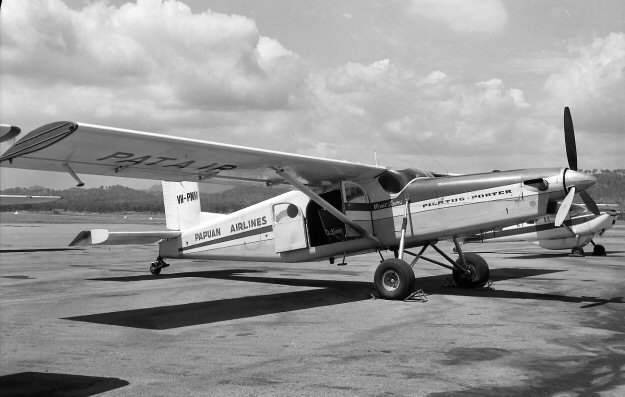 This Porter was one of three delivered to Papuan Airlines (Patair) in 1965/6. Unfortunately,
the first one (VH-PNF) was destroyed in an accident whilst working its first commercial flight
for the airline, so effectively only two were in operation at any one time. VH-PNH was named
"Mount Lawes" (name just forward of the cabin door). This shot, from the Geoff Goodall
collection, was taken at Port Moresby in October 1968. It had several owners over the next
8 years (including Ansett Airways of Papua New Guinea), and was written of in an accident at
Kunabea in March of 1974 whilst flying for Melanesian Airline Company.