VH-PNG Pilatus PC-6/B-H2 Turbo Porter (c/n 584)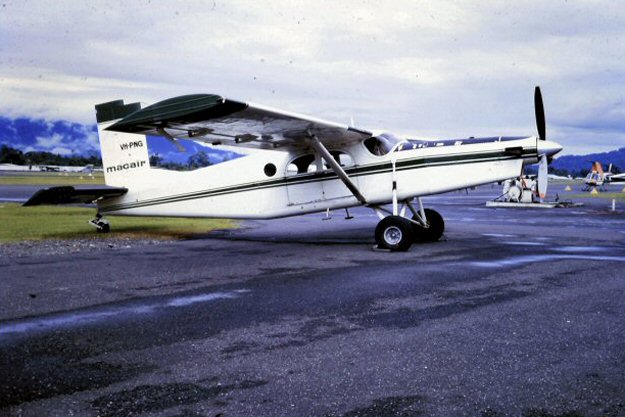 Built in 1965 as HB-FBZ, this Turbo Porter wound up with perhaps the most appropriate rego
of the entire fleet when it was first delivered to Papuan Airlines in May 1966. Picked up by
Ansett Airlines of Papua in 1970, it went to Macair Charters a year later. Ben Dannecker's shot
above was taken in situ in PNG in 1971. -PNG later went to Melanesian Airline Company
and was re-registered P2-PNG. Then P2-PNO, then P2-SEA (Papua New Guinea liked to
re-register aircraft out of their old ''Territorial' sequences - typical of TPTWCs). Later still it
was repatriated back to Switzerland as HB-FBZ and is currently still active in France as F-GIDS.