VH-PNE Cessna 180A Skywagon (c/

n 50181)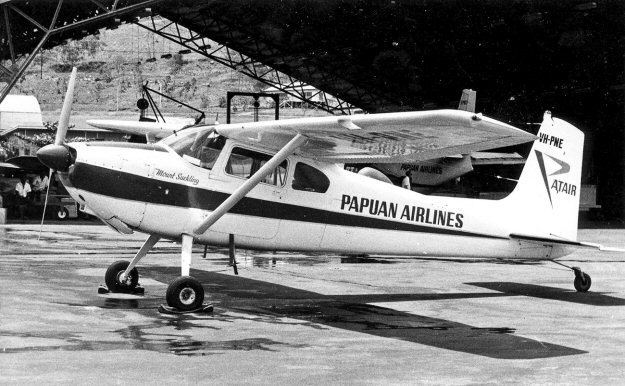 This was originally the first VH-CXO, registered in April 1961, ex N5283D It was re-registered
VH-PNE in January 1962 when acquired by Patair. It is seen above at Port Moresby in 1966 in
this rare shot by Alan Bovelt. It carried the name

'Mount Suckling"

. Papuan Airlines owned it
until September 1970 when it crashed after hitting a fence on landing at Clifton Homestaead, some
70 miles from Rockhampton, Queensland. Why it was so far from its base in New Guinea at the
time is not known.