VH-PME de Havilland D.H.82A Tiger Moth (c/n LV1)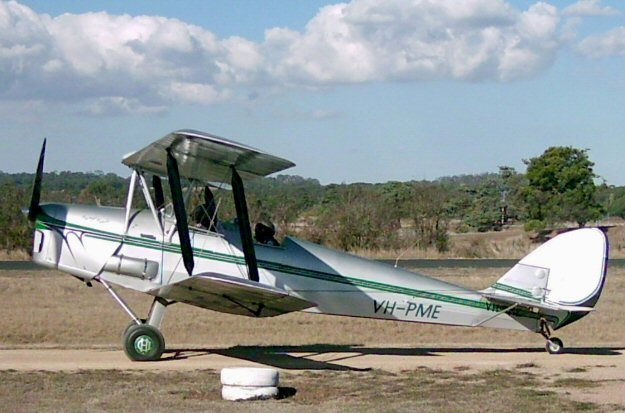 This Tiger was built from bits and pieces. Barry Maclean saw it (above) at the Kyneton Air Show
in 2004. VH-PME was built by Les Penna of Bendigo in 1970. His son Richard provides the air
to air shot of it below, taken probably in the 1970s.. It was then taken to Latrobe Valley (hence
the c/n LV1) for test flying. It is currently owned by Barry Walters and based at a farm in the
Yarra Glen wine country named, appropriately, Stag Lane. It resides, even more appropriately, in a
hangar named Moth Hall.