VH-PMD C essna 172F Skyhawk (c/n 17253338)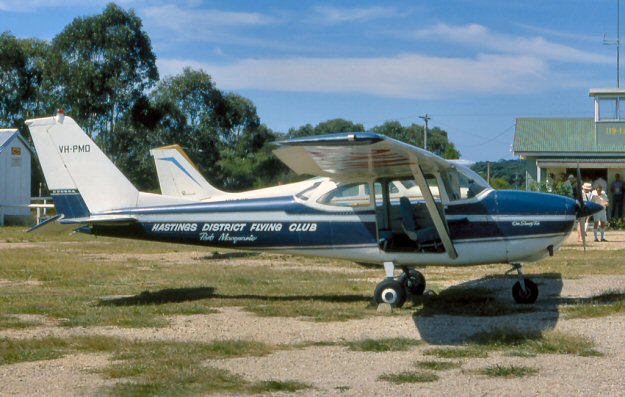 VH-PMD was registered in February 1966 to the Hastings District Flying Club at Port
Macquarie, where David Carter saw it on April 4, 1971. Prior to becoming –PMD it
had been VH-PQJ for four months with Rex Aviation awaiting sale . By the mid 1970s
the club had disposed of the Cessna and it was registered to an owner at Wyong, on the
NSW Central Coast –PMD was damaged beyond repair at Jimarda, NT on January 11,
1978.