VH-PLX Cessna 172G Skyhawk (c/n 17253504)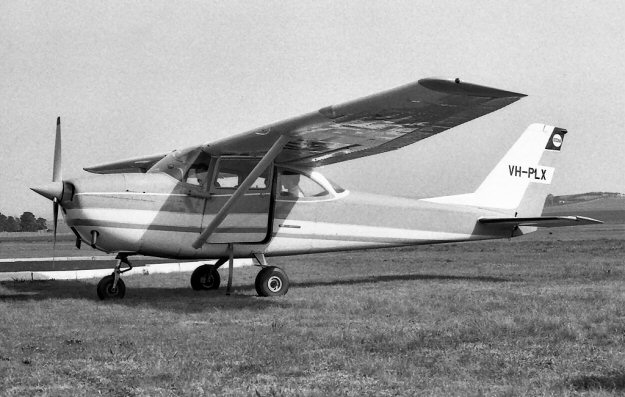 Registered in January, 1966, VH-PLX had been N5835R before being shipped to Australia.
David Carter saw it (above) at Bathurst on October 4, 1970, when it flew in for the Hardie
Ferodo 500 endurance car race . It is not known where it came from but two years later
it was based at Mt Isa and being used as a skydiving jump ship . This is known because
it was from –PLX that a skydiver fell to his death in 1972, resulting in an accident report
being filed. The aircraft was privately owned but available to Mt Isa Aero Club members.
On January 31, 1990, –PLX was wrecked in a storm that swept across Archerfield.