VH-PLT Cessna 172G Skyhawk (c/n 17253500)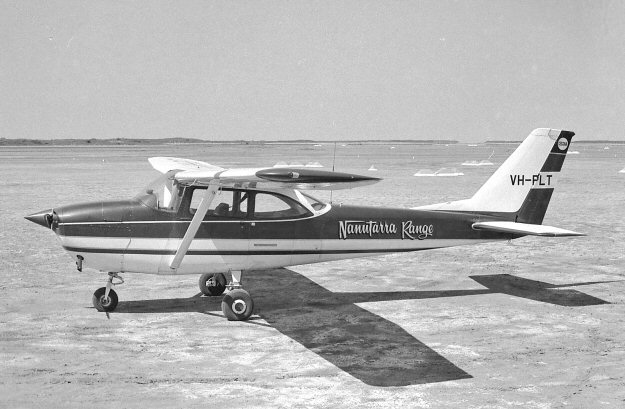 Here's a sharp looking Skyhawk at remote Onslow, WA in August 1976. Photo by Geoff Goodall.
The aircraft was owned by Nanutarra Pastoral Company of Nanutarra Range Station, via Carnarvon
at the time. This Skyhawk had previously flown with the Newcastle Aero Club back in 1966 after it
had been imported in April of that year through G.W. Campbell Aircraft Sales of Cessnock, NSW.
Still current, it is today registered to a private owner in the Rockingham, WA area.