VH-PLR Cessna 172G Skyhawk (c/n 17253498)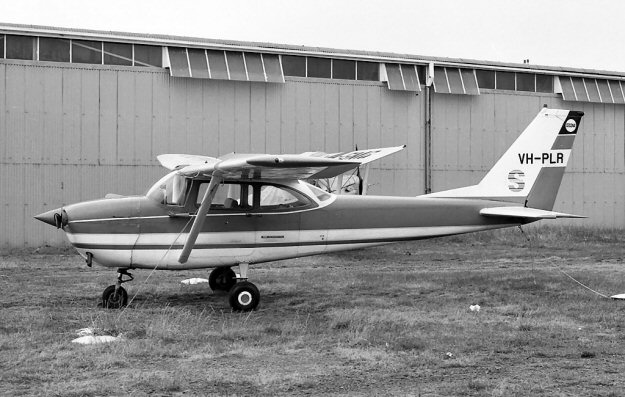 When David Carter photographed VH-PLR at Moorabbin in December 1969 it was operated
by the Schutt Aviation Flying Academy. It had been registered in March 1966 and was
previously N5829R after it was built in Wichita. A month after David saw it, on January 18,
1970, the Cessna crashed on take-off from an unapproved airstrip near George Town,
Tasmania. The damage was repairable and by 1976 it was in private hands and based at
Brisbane . In October 2016 it was still in Queensland and owned by Geoff Hazelton, who
keeps it at his private airstrip at Toorbul.