VH-PLA Cessna 182H Skylane (c/n 18256541)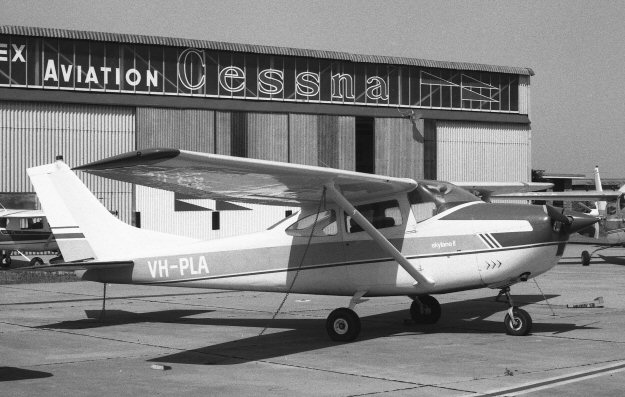 'Skylane II' reads the inscription on the nose of VH-PLA although Cessna never, in fact, sanctioned
marque numbers on this model. In fact, the only models thus endowed were, in my memory, the
later-to-appear twin engine Conquest, the Caravan and the Citation. Greg Banfield's shot above
was taken at Bankstown in January 1979. In John Wheatley's photo below, taken some eight
years earlier, it was still clad in its then standard Cessna finish. The aircraft had been brought in
through Camden Aviation Sales & Service, ex N8441S. Today it is owned by Run Run Boogies
(surf boards?) of Pottsville, NSW, just south of the Gold Coast.