VH-PIH Piper PA-28-180 Cherokee B (c/n 28-843)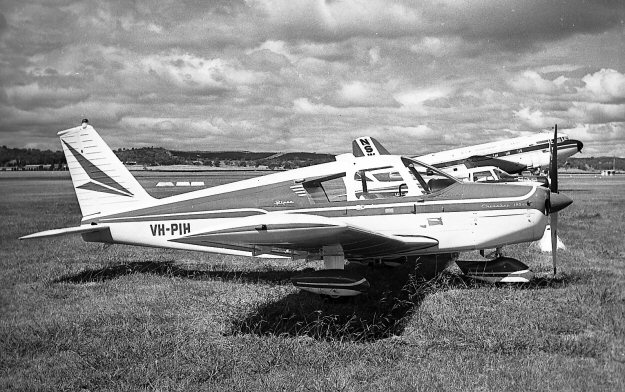 VH-PIH, a 1962 model, was one of the first Cherokees to be imported into Australia through the
then current dealership Commerce International. It is seen here in a shot by Bob Neate (via Geoff
Goodall) while brand new at an air show at Canberra in March 1963. (It was not actually officially
registered until the following month) . Tony Arbon saw it later (below) at Bankstown in July 1983.
This -PIH was actually the second, the first being a Piper PA-22 Colt which was re-registered
VH-FFS. VH-PIH was DBR 75 miles SSW of Quilpie, Qld in 1985.