VH-PID (2) Piper PA-25-235 Pawnee (c/n 25-2565)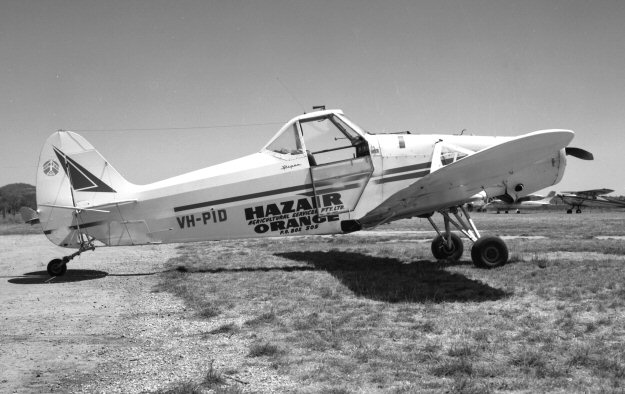 Another of Hazair's fleet at Orange, NSW in February 1966. Photo (above) by Greg Banfield.
Some 17 months later in July 1967, when Geoff Goodall saw it, (below) also at home base
Orange, it was bereft of titling. Getting ready to be sold off?