VH-PHH Piper PA-32-260 Cherokee Six (c/n 32-869)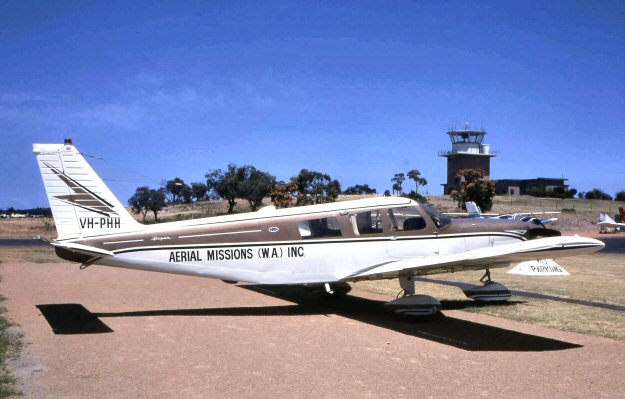 Adding a 30 inch stretch to the PA-28-235 was sufficient enough difference to warrant Piper giving
the Cherokee six-seater a new model number. This aircraft was operated by Aerial Missions (W.A.)
Inc. for just about the whole of the 1970s decade. John Wheatley saw it at Alice Springs, circa 1971.
On 8 December 2001 it was departing Rottnest Island on the return leg of a charter with five passengers
aboard in variable crosswind conditions when it appeared to rotate early, veered to starboard whence
the main gear hit a tree stump. The aircraft pancaked into a shallow lake (1 m deep - i.e. ideal conditions).
All on board walked away. -PHH is no longer current, but I am not sure if the accident referred to
above was the cause of its demise from the register.