VH-PGT DHC-6-320 Twin Otter (c/n 271)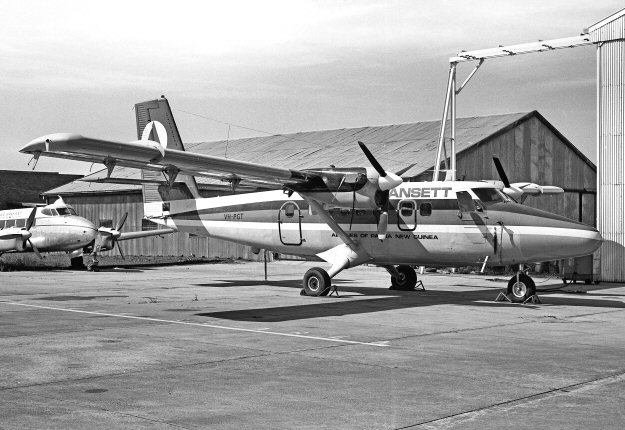 Second of the Twin Otters acquired by Ansett in 1969 from the US Company Floair, Inc.
This concern appears to have purchased them new from de Havilland Canada and immediately
resold them. Were they an airline who didn't make it, or an aircraft dealer? After being
registered on 19 February 1970 the aircraft went to work in Papua New Guinea until it was
withdrawn from service in October 1973. Greg Banfield saw it at Bankstown (above) in
November 1973 when it was up for sale by Bannock Aerospace Ltd What followed then
was a very colorful career - see Aussieairliners.net's full story on

http://www.aussieairliners.org/dhc-6/vh-pgt/vhpgt.html

C/n 271 wound up back on the Australia register again in 1989 as VH-NIO. working in the
Solomon Islands. It eventually went onto the Solomon's register as H4-SIA and was
destroyed in an horrific crash on Mt. Nashua, Guadalcanal on 27 September 1991, killing the
2 crew and 13 passengers. The aircraft was descending for a VFR approach to Henderson
International Airport, Honiara, in heavy rain and low cloud.