VH-PGL DHC-2 Beaver 1 (c/n 1430)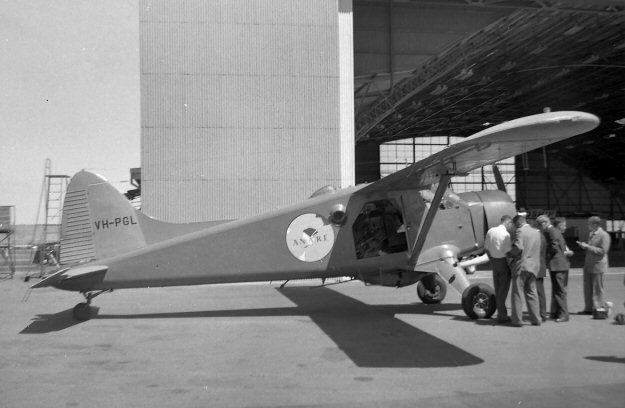 There were two Beavers registered to P.G. Law, the Director of the Australian National Antarctic
Research Expeditions, both, naturally, VH-PGL. The first was c/n 964 which was transferred to
the RAAF as A95-202 and was written off in a blizzard at Mawson Base on 9 December 1960.
Seen above is Geoff Goodall's image of the replacement Beaver at Adelaide Airport in June of
1961, being prepared for its shipment to Antarctica This aircraft had been delivered new to de
Havilland Australia in July or 1960 as VH-IDR. It was then transferred to the RAAF as A95-205
but was loaded on the ship for Antarctica as VH-PGL in an overall orange paint scheme with the
ANARE emblem on the fuselage. Some time during the next year (possibly as soon as it was off
loaded) the aircraft was repainted with its RAAF serial A95-205. With the international community
all vying for the natural, and untapped, resources of this vast southern continent, there was probably
some political reason for these Beavers to swap their identity from civil to military machines. After
its tour of duty in Antarctica, the Beaver was sold to Air West Airlines in Vancouver as CF-AWA.
It is still active as C-FAWA.. It is seen below at Vancouver in 1978 as CF-AWA.