VH-PFF Piper PA-25 Pawnee 235 (c/n 25-2093)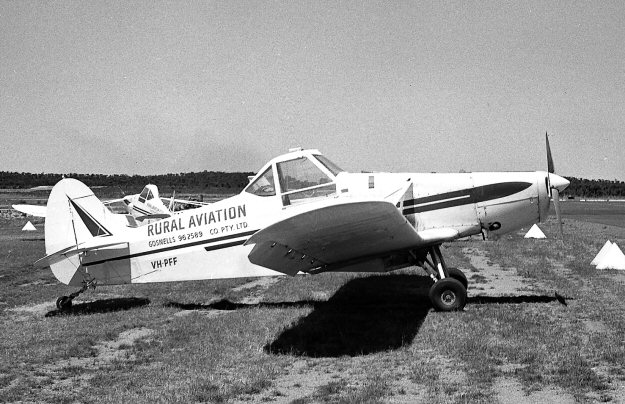 Two views, taken over a decade apart, of VH-PFF by Geoff Goodall. Above it is seen at
Jandakot in December of 1969, home base of Rural Aviation, whilst below it was at Toodyay,
WA in January of 1983 on the farm airstrip of Rob Poynton's crop-spraying company Aero
Yandee. .Not sure I am too enamored of the paint job in the lower photo. Anyway, Geoff
advises that the hangar behind housed a camouflaged Iraqi Hawker Fury and an ex RNZAF
Harvard, both long-term restoration projects. VH-PFF was withdrawn from the register in
October of 1990.