VH-PEX Piper PA-28-180 Cherokee C (c/n 28-2150)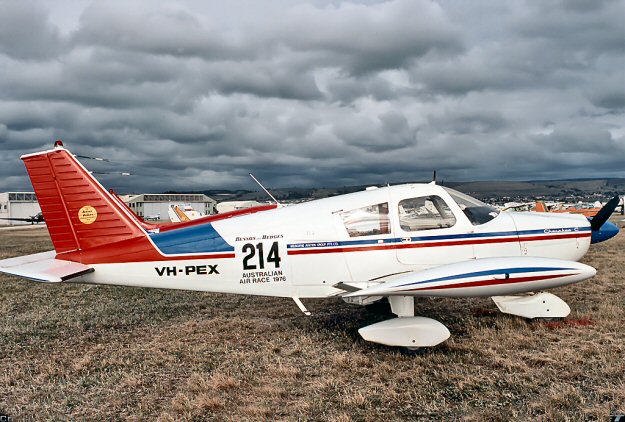 Both these photos are by Danny Tanner. Above it is seen at Parafield in October 1976 whilst
participating in the Benson & Hedges Australian Air Race, whilst below, a scant three months
later, it was at Moorabbin with a totally different livery. First registered new in July 1965,
VH-PEX re-registered VH-YEZ in 2000.