VH-PEP (2) Piper PA-22-108 Colt (c/n 22-9493)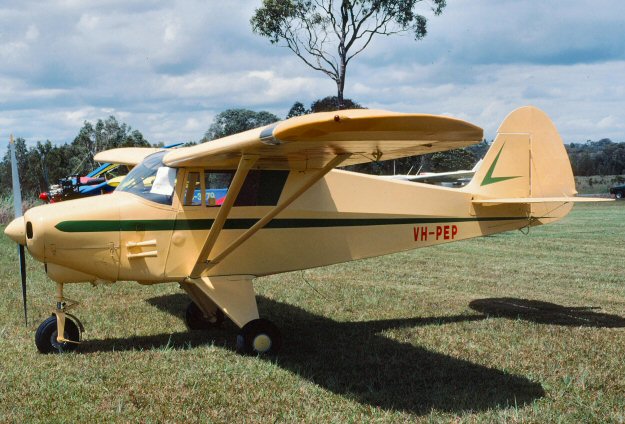 This 1963 Colt, first registered on 29 May 1964 to the North Queensland Aero Club as
VH-PEK. It was, in fact, one of the last of its breed to be manufactured. It was cancelled
in January 1975 with a private owner in outback Queensland. It would appear that, when
restored in 1998, VH-PEK was no longer available, so it became VH-PEP. Tony Arbon's
shot above shows it just after its restoration from -PEK, whilst Ian McDonnell's photo below
is much more contemporary and shows the Colt at Caboolture in November 2013. It is still
current and registered to a private owner at Emu Park, Queensland.