VH-PEG Piper PA-25 Pawnee 235 (c/n 25-2824)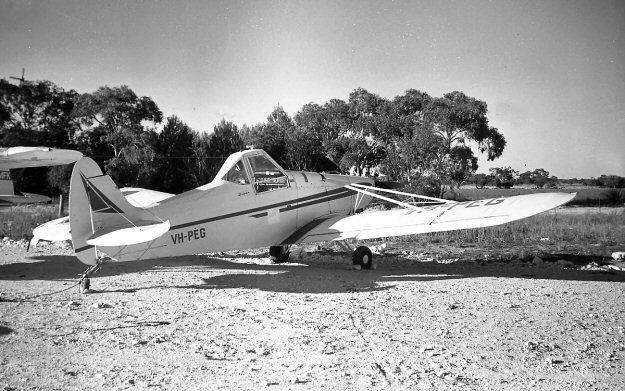 VH-PEG at Tintinara, South Australia in April 1966. It was owned by New England Aerial
Topdressing of Armidale NSW, but on lease to Tonair of Tintinara when this Geoff Goodall
image was taken. It is still active and currently registered to Bardo Aviation Pty. Ltd. of
Leongatha, Victoria. I am not sure if it is still an agricultural machine.