VH-PDH (2) Piper PA-23 Aztec B (c/n 27-2180)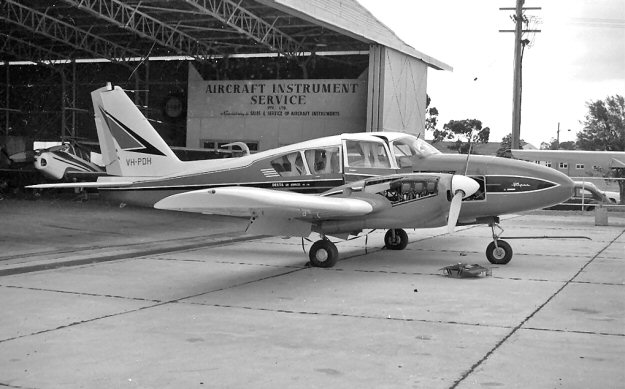 The reincarnation of -PDH was this big brother to the original PA-23-150 Apache. It is seen above
at Bankstown in January 1964 with Delta Air Services of Sydney. (It was first registered to Pastoral
Developments Ltd of Blayney, NSW which explains the -PDx registration). Ownership then changed
in September 1962 to Delta Air Services of the same address (change of company name?) and it re-
placed an Apache and was given the same rego. The Apache, with a few deft strokes of the paintbrush,
became VH-PDI. VH-PDH(2) later became VH-POU.