VH-PDE Piper PA-28 Cherokee D-180 (c/n 28-4428)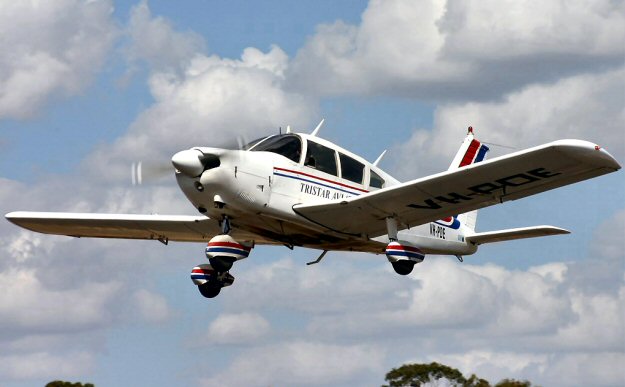 In 1969 a half dozen or so Cherokees were imported in the VH-PD sequence . They were all
different models: a 140, a C-180, a D-180, a 235 a 300 etc. Possibly a range of demo aircraft?
Anyway, -PDE, a D-180, survives to this day, as evidenced by the shot of it seen above taken by
Phil Vabre at Bendigo in march 2008. It is operated out of Moorabbin by Tristar Aviation Co.