VH-PCY Auster J/1N Aiglet II (c/n 3377)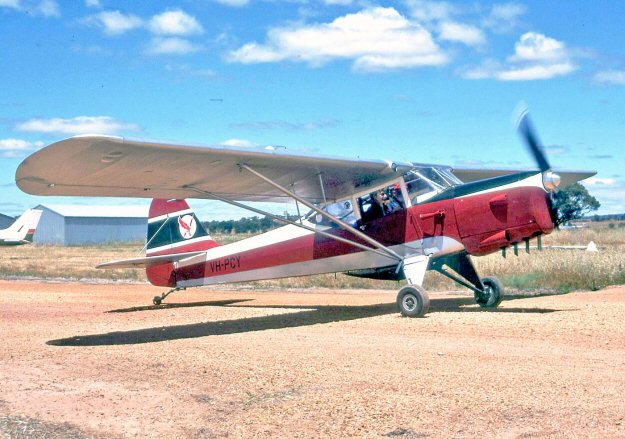 This aircraft was built (in 1957) as a J/1N Alpha and registered to Britten-Norman Ltd (of Islander
fame) as G-APCY. They had, in those days, a crop spraying subsidiary (Crop Culture Ltd) and
used the Auster for agricultural work. Interestingly this machine should have gone (from the factory)
straight to KSAS in Sydney but for some reason didn't. .In 1960 it went to Nigeria (maybe to spray
crops) and became VR-NDQ. Early the next year, following independence, the machine was re-regis-
tered 5N-ACX. In 1962 it returned to the U.K. as G-APCY. Many owners later it was being flown
to Australia by John Pearson when it forced landed in the Muang district of Thailand, en route. It was
eventually retrieved and shipped to Australia where it was repaired and rebuilt as Aiglet II VH-PCY.
Geoff Goodsall's shot above was taken at St. Arnaud in November 1989.