VH-PCB (1) de Havilland D.H.82A Tiger Moth (c/n DHA41)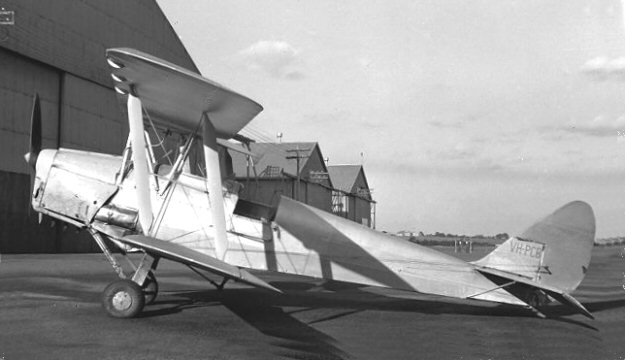 This Jim Dyson shot, taken at Bankstown, circa 1955 shows VH-PCB while owned by Aerial
Agriculture Pty Ltd. Oddly, it was in standard two seater configuration, rather than having the
front cockpit being replaced by a hopper. This Tiger was built at Mascot and delivered to the
RAAF in July 1940 as A17-44. When civilianized in November 1946 it became VH-ASQ
before sale to the large Sydney aerial agricultural outfit Air-Griculture Control Ltd in March
1950 and re-registered VH-PCB into their Pest Control series. When Air-Griculture Control
had hard times and shut down, Aerial Agriculture was formed from their assets and -PCB
remained in Aerial Agriculture ownership until it was cancelled from the register in October
1964 although there had been no sightings of it for many years so it was probably dismantled
and placed in storage.